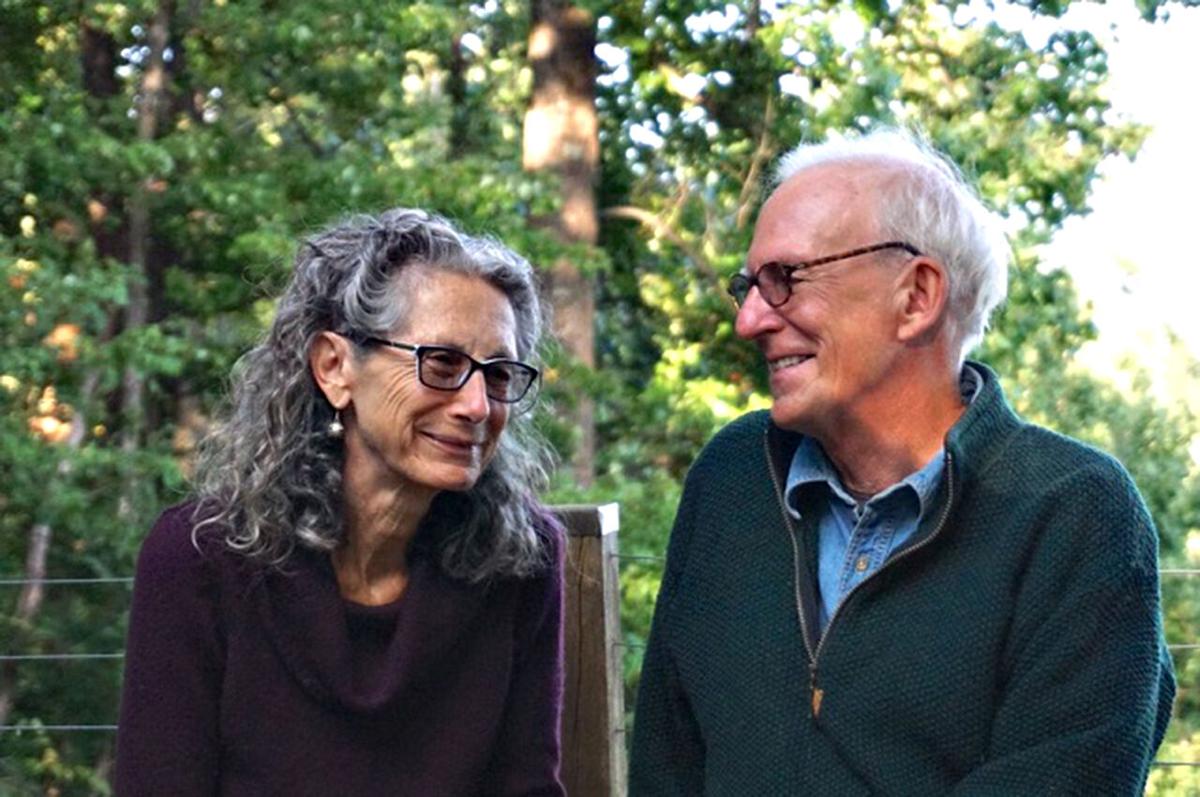 This year's Artemis Journal cover features Donna Polseno's sculpture titled "Voltarsi L'Alto,"
By Jeri Rogers
Roanoke Times & World News
November 3, 2021
The current exhibit "Duo" at the Eleanor D. Wilson Museum at Hollins University holds the works of two ceramicists who have impacted our region and beyond for over 40 years. The dynamic combination of Donna Polseno and Richard Hensley, a married couple since 1973, has produced a lifetime of artwork from Floyd's rural mountain community.
On moving to Floyd in 1974, the couple built their kiln in an old barn and began their career attracting friends and colleagues who also settled in the community. This gathering of potters established a local studio art tour still thriving today, known as the 16 Hands Tour.
In 2004, Polseno and Hensley were invited to create the first in-depth ceramics program together at Hollins University. In 2011, Donna founded the Women Working with Clay Symposium at the university. The Wilson Museum has hosted the exhibition for this yearly event. Most recently, they exhibited the symposiums' 10th-anniversary show, "Women Working with Clay: Ten Years of Telling the Story," in 2021.
The pieces of Donna and Richard are unique, but share a common sensibility and artistic appreciation of each other. Their surfaces use a texture and color unique to each artist while integrating a conversation between two individuals with shared artistic interests.
Donna Polseno is known for her large-scale, hand-built archetypal women figures and smaller-scaled vessels, decorated with intricate soft matte glazes using mid-range white clay with incised lines and wax resist. Richard Hensley is a master at the wheel, using porcelain to make elegant vessels draped in soft, transparent glazes with delicate incised nature-based patterns.
Josh Manning, visiting lecturer of art at Hollins University, described both artists as "architects." Manning settled on the term architects "not because they are practitioners of [architecture] but because they physically and conceptually helped to build the scaffolding that many of my peers and I find ourselves standing upon."
In describing his work, Hensley said, "I built my foundation on hard work, clay, soft brick, and a burner." Donna's artistic vision is one that "makes both pottery and sculpture that are often related to one another in various ways." Together, they are some of the most influential artists that have inspired the modern potter's studio life and artistic expression.
According to Americans for the Arts, "nearly three-quarters of the population believe the arts unify our communities regardless of race, age and ethnicity." Not only will unity be good for community well-being, but the arts also help to rebuild our economy, support jobs, drive tourism, improve academic performance and generate government revenue. Through the Roanoke Arts Commission, the city of Roanoke helped to sponsor this exhibition in partnership with Hollins University.
Research on creativity shows that Nobel laureates in the sciences are 17 times more likely to be actively engaged in the arts the other scientists. Building on partnerships that foster creativity, as editor of Artemis Journal, our mission is to promote and publish many of our region's artists and writers. This year's Artemis Journal cover features Donna Polseno's sculpture titled "Voltarsi L'Alto," also exhibited in "DUO."
An Americans for the Arts reports highlights many other reasons to support the arts. For example, "81% of the population say arts provide a 'positive experience in a troubled world.'"
In this troubled world, the arts can uplift our spirits with pleasurable experiences. University of Pennsylvania researchers have demonstrated that a high concentration of the arts in a city leads to a higher civic engagement, more social cohesion, higher child welfare, and lower poverty rates.
Jenine Culligan, Director of the Eleanor D. Wilson Museum, noted that Polseno and Hensley "have dedicated their lives to creating, promoting, and experimenting with the possibilities of clay, and fostering generations of new artists in the field."
"Duo" showcases the prolific scope of Donna Polseno and Richard Hensley, standing side-by-side in their multi-decade careers. These two artists have done much to strengthen our region by sparking creativity and innovation. This is a rare opportunity to see two artists who have not only had a local impact but have also taught all over our country, as well as internationally in countries as diverse as China, Turkey, and Italy. I highly recommend you see the exhibit, which closes on Dec. 12th.
Jeri Rogers interviews Donna & Richard on the most recent Artemis Podcast, go to the Podcast link on this website
Artemis speaks: 'We need art now more than ever'
Jeri Rogers has worked as a model, a James Madison junior high social studies teacher, a daytime TV host and a researcher with the Committee of Foreign Affairs on Capitol Hill. Rogers — a Texas native who lived in New York City and on Bent Mountain briefly in her '20s — is a professional photographer and the editor/founder of Artemis Journal, a Floyd-based art and literary journal that recently published its 27th issue.
In the mid '70s, Rogers was hired as director of The Women's Resource Center at the Roanoke YWCA through a grant awarded to TAP, Total Action Against Poverty, currently called Total Action for Progress. During her two-year tenure as director, she started a writers' workshop for abused women, hiring local volunteer writers to lead the classes. "We saw some amazing results with women coming out of their shells and writing," Rogers said.
Plugging into the Roanoke artist and writer community, and being an artist herself with a dark room photography studio in the city, Rogers soon had an inspired idea to start a literary/art journal that would provide a platform for the women she was working with. The name "Artemis," a Greek lunar goddess archetype, came to her during meditation.
Following the publication of a 1977 first issue, Artemis took off with a life of its own, sometimes under the direction of different hands, as Rogers and her husband, Jonathan Rogers, raised their three children and lived on St. Croix island for a couple of years. Initially, the journal featured women's writing but opened up to submissions from men after two years. The project led to poetry readings and art shows, one that featured Rogers photographic study of mountain women.
After 23 active years of publication (from 1977 to 2000), the journal was dormant for 13 years, until Rogers reunited with past poetry contributor Maurice Ferguson (the journal's current literary editor) and enlisted the design skills of Virginia Lepley.
"We really missed it," Rogers said about Artemis. "In 2013, I said, 'let's do it for one year. Let's just see what happens."'
"It took off!" The size of the journal, the contributors and, eventually, the volunteer staff grew. Early issues were published with limited financial resources and Rogers, who has lived in Floyd County for 20 years now, noticed the journals weren't holding up very well. The new Artemis incarnation was upgraded to a beautifully printed, perfect-bound book of high quality, acid-free paper to highlight the vibrant colored artwork. Rogers said that she and Lepley knew the kind of top-notch product they wanted to create and would figure out how to pay for it later.
Today, Artemis is a nonprofit organization that is supported by donations, book sales and a yearly grant from The Roanoke Arts Commission. The Taubman Museum of Art is another supportive partner, hosting the yearly book launches that have evolved into well-attended celebrated events featuring notable speakers, such as poet laureates, famed poet Niki Giovanni and Appalachian Mountain authors Sharyn McCrumb and Beth Macy.
In 2019 Rogers had the idea to combine that year's book launch with a fundraiser. The program's highlight was a ballet titled "Poetry in Motion," which was performed by students of the Southwest Virginia Ballet who interpreted selected poems from the 2019 journal.
Big plans were underway for the 2020 issue launch, when the June event was cancelled due to the COVID-19 pandemic. With a "Season of Women" theme, the launch was set to honor the 100-year anniversary of the 19th amendment giving women the right to vote.
The celebration of the suffragettes' accomplishments was to be combined with one for nationally and internally acclaimed artist and Roanoke native, Dorothy Gillespie. Gillespie, who passed away in 2012, would have been 100 years old in 2020. Rogers recalled that Gillespie, who was known for her large and colorful abstract metal sculptures, donated a pastel for the 1977 inaugural cover of Artemis, which was also later featured as a downtown Roanoke mural. Gillespie's art aptly graces the cover of the 2020 Artemis issue, and the 2020 issue launch was planned to coincide with the Taubman exhibition's "Celestial Centennial: The Art and Legacy of Dorothy Gillespie."
Following the cancellation of the planned launch, a virtual video launch was suggested and presented at the museum. Keynote speaker Jeanne Larsen read from past journals amid the art exhibit of Dorothy Gillespie's works. Larsen, a poet, author and past English professor at Hollins University, also participated in a conversation with Rogers and Museum of Art's Education Manager Stephanie Fallon.
From there, the online Artemis outreach gained momentum and a bi-monthly Podcast "Artemis Speaks" was born (www.buzzsprout.com/1262438). In collaboration with co-producer Skip Brown at Roanoke's Final Track Studio, Rogers kicked off her first podcast with guest Nikki Giovanni, recently named Artemis's Poet Emeritus. So far, Rogers has done nine podcasts, one of which was an interview with Dorothy Gillespie's son, Gary Israel, who heads up Gillespie's foundation.
"We have a community of Artemis artists and writers who are home alone trying to navigate these times," Rogers noted. "The podcast keeps us connected and spreads the mission of what Artemis does, which is to encourage the arts in the mountains."
The journal encourages young artists and writers and new voices to submit, while also publishing the works of established and celebrated writers and artists. Maurice Ferguson, the journal's literary editor, was reported to have received more than 400 submissions for the 2020 issue, which came from across the U.S., as well as from foreign countries. One-hundred and seventy of those submissions appeared in the issue.
Artemis 2021 is in the works (the submission date has passed). The 2020 issue and previous issues can be viewed and purchased in Floyd at Troika Gallery and The Floyd Center for the Arts, or via the Artemis website, artemisjournal.org. Ten percent of journal profits are donated to the Turning Point, a shelter for abused women and their children in Southwest Virginia.
"In order to survive, you have to adapt," Rogers said about the changing times and her new role as a podcast host. "We need art. Art is healing. More than ever, we need it as we're healing now," she said.
Colleen Redman
Arts & Extras: Roanoke Times & World News
Poetry in motion
At the launch of the 2019 issue of Artemis Journal, which takes place Friday at the Taubman Museum of Art, poets and dancers will make Baudelaire's metaphor reality.
Southwest Virginia Ballet artistic director Pedro Szalay has choreographed dances to accompany selected poems from Artemis as they're read aloud.
"I'm always up for a challenge," Szalay said. "Reading this poetry has really inspired me." He plans for the dancers to perform as the poets read their works. Some of the verse will be backed by music.
"Our mission is to encourage younger artists alongside established artists, and so collaborating with the Southwest Virginia Ballet fit perfectly at Artemis," wrote editor and publisher Jeri Rogers.
Artemis started in 1977 as a special project of the long-defunct Women's Resource and Service Center, at the time directed by Rogers. At first the magazine only showcased art and writing by women. It continued publishing after the center closed, going dormant after 2000. Rogers, who lives in Floyd, revived the magazine in 2013.
The 2019 issue features a poem by U.S. Poet Laureate Natasha Trethewey, with a photograph by world-famous Lexington photographer Sally Mann on the cover. Mann included the 1992 pastoral image "On the Maury" in her 2018 career-spanning exhibition at the National Gallery of Art in Washington, D.C.
The idea for the collaboration came from Roanoke artist Tricia Scott, whose paintings have appeared inside and on the covers of past issues of Artemis. Olivia Scott, a longtime dancer with SVB, graduated in 2018 and is now a rising sophomore at Butler University in Indianapolis. She has returned to take part in the Artemis performance.
★ Jeri Rogers on the 2019 ARTEMIS Launch: June 7 at the Taubman
Artemis Journal rolls out its 26th issue on Friday, June 7, at the Taubman Museum of Art. In anticipation, we asked Jeri Rogers, the indefatigable lead of the all-volunteer team behind this literary and arts mainstay, what we should expect from this issue and at the collaborative launch celebration.
BOOK CITY ★ Roanoke: Artemis Journal has joined forces with the Southwest Virginia Ballet for the 2019 launch. Tell us about this collaboration.
Jeri Rogers: The idea was sparked by one of my dream team members, artist Tricia Scott. Tricia designed the covers for 2017 and 2018. She is familiar with the ballet company, as her daughter studied at the school for years, growing-up and dancing under the direction of the wonderful director, Pedro Szalay.
BCR: What was Mr. Szalay's response?
JR: Without hesitation, Pedro responded with enthusiasm, "I love the fusion of poetry and the dance and the meaningful essence of the poetry to create movement through dance."
BCR: What do you find at the intersection of dance and poetry?
JR: Dance and poetry share the magical intersection of thought and creativity. Both use movement in the execution of the idea and both will enhance the creative process giving movement and words an intersection for enlightenment and joy.
BCR: What are some other collaborations that inspired this?
JR: Throughout the long history of Artemis Journal (42 years!) collaboration has played a part in producing programs that will energize and connect with the various organizations and our community. Some of our collaborations have included music and poetry, such as the First Baptist Choir singing gospel music along with acclaimed poet, Nikki Giovanni reading poetry, art shows in various locations such as the City Art Show, artistic expression with theater presentations at Mill Mountain Theater, artists talks at the Taubman Museum, poetry readings with various organizations such as Hollins University, poetry readings at area libraries, school mentorship programs, an annual Winter Lights Festival and the Blue Ridge Writer's conference.
For the last two years, under our theme "Women Hold Up Half the Sky", Artemis expanded our literary range to include a science fiction short story contest with a feminist theme by collaborating with two California based non-profits, The Light Bringer Project and the Hollywood National Organization for Women. The winning story with a female protagonist receives a $100 cash award, is published both in Artemis Journaland on the Hollywood Now website. It's also read by a celebrity guest at the Pasadena Litfest in California.
This year we are collaborating for the fourth time with the Taubman Museum of Art to host our annual launch of the Artemis Journal. A new collaboration has evolved with Festival in the Park who has asked us to join them with a Gazebo poetry reading during the this year's festival in downtown Roanoke.
BCR: How many submissions did you have this year?
JR: We received over 1,000 submissions from around the United States and from other countries, such as Ethiopia, Italy, France, Canada and England. Our reputation has spread. Four poems were selected from the poems published in this year's journal for the interpretive dance program and will be read by the authors:
"Sugar Bread" by James Broschart
"Song of the Grail Maiden" by Ayn Cates Sullivan
"As if to say", Diane Scribner Clevenger
"Granny's Garden", Ashely Rhames
BCR: How many works are in this year's volume?
This year's journal has 124 artists and writers from the Appalachian region of the Blue Ridge Mountains and beyond. The journal also honors in memoriam by publishing poems of two poets who passed away recently, writer and artist, William Cates and poet, Barbara Stout.
In the aftermath of the Women's Marches of 2017, Artemis adopted this ancient proverb for the journal's theme: "Women Hold Up Half the Sky." Emblematic of this theme, we are featuring two women who have held up their part of the sky, Sally Mann and Natasha Trethewey. Our cover image for Artemis 2019 is a stunning photograph from Sally Mann's recent show, "Sally Mann—A Thousand Crossings", which opened last year at the National Gallery of Art and has since traveled internationally. Our featured poet is U.S. Poet Laureate and Pulitzer Prize winner, Natasha Trethewey and our journal opens with Ms. Trethewey's profound poem, "Reach".
BCR: What do you enjoy most about this work?
Witnessing the healing power of art! I feel immense satisfaction and joy bringing a community together of artists and writers, by providing a yearly journal celebrating the works of artists and writers in the Appalachian region of the Blue Ridge Mountains and beyond.
I found my life's mission back at the beginning of the journey with Artemis in 1977. In my youthful naivete by dedicating myself to photography, I had thought I was essentially saving myself, when in fact there were many that benefited from my experience and determination. I am very grateful to my mentors back at the Women's Center, namely TAP CEO, Bristol Hardin, Betty Long and Wilma Warren, who encouraged me to combine my love of art and photography with the Women's Resource Center.
Artemisis rooted in social activism and continues today to impact our community by promoting the arts. None of this would happen without the dedication of our all volunteer team, which includes Maurice Fergerson, Literary Director, Virginia Lepley, Art Director, Jane Goette, Donnie Secreast, Associate Directors, Mattt Dhillon, Associate Poetry and Layout Director, Crystal Founds, Social Media Director, Jonathan Rogers, Legal Advisor, volunteers, Julia Fallon, Nick Kalen and intern, Jennifer Schwartz.
BCR: What should we expect at the launch?
JR: Artemis Journal will explore the power of movement, and how immersing our eyes in new experiences can lead to a happier, healthier and more fulfilled existence. By collaborating with Southwest Virginia Ballet and the Taubman Museum, we will celebrate the launch of Artemis 2019 by presenting an evening of joy through interpretive dance and poetry. The hardback and softback journals will be available for sale at the launch.
With our strong belief in the power of poetry and inclusion, Artemis dedicates the 2019 journal to the acclaimed poet, Mary Oliver, who passed away this year. Reflecting a deep love of nature, and connecting the spirit world with the physical world in subtle ways, Ms. Oliver wrote with a natural, even naive, enthusiasm for life itself, as in her majestic "When Death Comes" (1991) which is published in this year's journal, she cries:
When it's over, I want to say: all my life
I was a bride married to amazement.
I was the bridegroom, taking the world into my arms.
The launch is a fundraiser for Artemis and the Taubman Museum.Artemis is a charitable non-profit organization made possible by a dedicated, all-volunteer team and by generous contributions from our supporters, the Roanoke Arts Commission and the Taubman Museum of Art.
Ten percent of our earnings are donated to the Women's Resource Center of the New River Valley, a women's shelter for abused women.
BCR: I'll look forward to the words, movement, and celebration.
Purchase tickets for the launch and ticket packages that include a copy of this year's Artemis Journal online at the Taubman Museum of Art. ★
Championed by Dedicated Volunteers and Hollins Writers and Artists, Artemis Thrives
Reprint from Hollins University Newsletter April 2, 2019
Few publications have celebrated the prodigious talents of Southwest Virginia writers and artists as Artemis.
For the better part of four decades, the literary journal, published annually, has showcased compelling new voices in tandem with notable authors that have ranged from poet laureates to Pulitzer Prize and other major award winners and nominees. The rich history of creativity at Hollins University in the written word and other artistic expression has played an integral role in the success and perseverance of Artemis: Through the years, over 140 Hollins writers and artists, including more than 90 students and 40 professors, have been featured contributors, or have donated their time and expertise as board members for the all-volunteer operation.
"Without Hollins and the direction it provided, Artemis would not have lasted," says editor and founder Jeri Rogers, who herself is a Hollins alumna, having earned her Master of Arts in Liberal Studies in 1991.
Artemis began in 1977 while Rogers was serving as director of the Women's Resource Center in Roanoke, sponsored by Total Action Against Poverty (now Total Action for Progress). "I had gotten a grant to do a photographic study of women and in the process found that a lot of my subjects were writers. At the same time, one of the biggest problems I saw at the center was women who had suffered from abuse. That's a really tough subject to deal with because poverty, drug and alcohol abuse, and homelessness are also involved. It was so upsetting and sad to see this, but I thought, 'What can we do to help move this forward?' So, I started a writing workshop for abused women."
The first workshop, which was run "with the help of some of Hollins' best writers," she says, generated "amazing results." Rogers was inspired to launch a new literary journal that she named Artemis after the lunar goddess. "I pitched the idea and my supervisors were like, 'go for it, we'll get some money for you.' That was how it started and it was such a great vehicle because it published some of the writings of these women and talked about the work we were doing at the center."
Poems and short stories by Hollins students and professors appeared as well in the debut issue of Artemis, and over the years, contributions from acclaimed Hollins authors such as Professor of English Jeanne Larsen M.A. '72, Professor of English Cathryn Hankla '80, M.A. '82, and Beth Macy M.A. '93, and artists including Professor of Art Emeritus Bill White and Betty Branch '79, M.A.L.S. '97, have been published. Well into the 1980s, Hollins faculty writers including Amanda Cockrell '69, M.A. '88 (founding director of Hollins' graduate programs in children's literature), Thorpe Moeckel (associate professor of English), and Professor of English Eric Trethewey (who passed away in 2014) continued to play a prominent role in the writing workshops. Rogers notes that "[Professor of English] Richard Dillard got involved early on, and thanks to him, every issue of Artemis is now part of Special Collections at Hollins' Wyndham Robertson Library."
The first 20-plus years of the journal's existence were gratifying yet exhausting for Rogers and her volunteers. During the same time period she was raising three children and working as a professional photographer. Artemis went dormant in 2000 for more than ten years, but its concept and mission never diminished. "There were a number of us who missed it," Rogers recalls, "and we decided to resurrect it in 2014" with one caveat: "We've gotta keep it small." Today, the Artemis staff features Rogers and just six other volunteers, and she's emphasized recruiting younger people to ensure the journal continues for years to come.
Rogers admits that producing a "beautifully printed, perfect-bound," 200-page volume in the digital age "is a challenge. It's pushing that boulder up that hill. But we don't give up. There's nothing like having your work printing in a page form in a book. You can have all kinds of things done in a digital format that are then uploaded to 'the cloud,' but how do we know that's going to be there five years from now?"
Since its return, Artemis has actually seen its print number increase to somewhere between 500 and 600 copies. Most copies are sold for $25 each during a celebration launch event held each year at Roanoke's Taubman Museum of Art. The official debut of Artemis XXVI, the 2019 edition of the journal, takes place on Friday, June 7, and will feature a special dance performance by the Southwest Virginia Ballet.
Artemis is also made available for purchase online – the journal is planning a pre-sale event for the 2019 edition this spring where the book will be available for $20 – and Rogers says sales have "gone beyond the Blue Ridge Mountains," reflecting the fact that submissions have been coming in from writers and artists outside the region
"Among the more than 1,000 submissions we had last year, some came from Italy, England, and France, and we published those," Rogers explains. "The power of the Internet has helped spread the word about the quality."
Fittingly, the two featured writers and artists in Artemis XXVI are distinguished Hollins alumnae: Natasha Trethewey M.A. '91, Pulitzer Prize winner and former U.S. Poet Laureate, and Sally Mann '74, M.A. '75, who was named "America's Best Photographer" by Time magazine.
"Natasha – you just can't get much better that that. And what can we say about Sally other than 'Wow,'" Rogers states. "They both have dealt with being Southern artists and writers, and I think they both really tie into that Southern Gothic scene. Natasha's poem in the new edition of Artemis addresses racism and is called "Reach." Sally said she'd be honored to be paired with Natasha, and the image of hers that we're considering is so good, we think it's cover-worthy."
While Rogers acknowledges that she's "not going to be around forever" as editor of Artemis, she clearly relishes the achievement each edition represents and considers last year's issue to be her proudest moment. At the same time, she is quick to praise the many volunteers that have supported the journal over the years, noting that "it literally takes a village to sustain the energy needed for Artemis." Two of the key players since the beginning have been literary editor Maurice Ferguson and Virginia Lepley as design editor. Jeri also recognizes that organizations such as the Taubman, which provides space for the annual issue launch free of charge, and the Roanoke Arts Commission, whose grants have given Artemis crucial financial support.
"When you start something, it's probably going to work out if you have good intentions," Rogers concludes. "If it's egotistically motivated, it's going to have some problems. It won't last. All along, during the history of Artemis, there have been people who get on board, are so dedicated to the arts, and want to keep this thing going. I think that's why we've existed as long as we have."
Top Image: The artwork for the cover of Artemis' 2015 issue, created by Hollins Professor of Art Emeritus Bill White.
New Artemis celebrates women in the art
As poetry and essay submissions began to arrive for this year's issue of Artemis Journal, editor-in-chief Jeri Rogers discovered that the chosen theme, "Women Hold Up Half the Sky," had struck a chord.
"We had such an overwhelming response," she said. "It obviously hit the target and spoke to a lot of people."
The result, the 25th issue of Artemis, will premiere May 4 at the Taubman Museum of Art with a reading by this year's featured writer Sharyn McCrumb, author of many New York Times best-selling novels. The abundance of riches from contributors resulted in a much thicker issue than usual.
"It's about twice as big as we normally publish," Rogers said. Though Artemis focuses on the arts community in the Blue Ridge Mountains, the journal accepted work for Artemis XXV from contributors who live well beyond Southwest Virginia, including a poet from Italy. "We're just amazed at the amount of submissions and wonderful writers," Rogers said.
The 200-page issue was funded in part by a $2,500 grant from the Roanoke Arts Commission and features poetry from former U.S. Poet Laureate Natasha Trethewey and other poets with regional ties such as Nikki Giovanni, Jeanne Larsen, Judy Light Ayyildiz, Marly Youmans, Adrian Blevins, and many more. The issue also includes art by Betty Branch, Lucy Hazlegrove, Donna Polseno, Gina Louthian-Stanley, Michele Sons and other Southwest Virginia artists.
With cover art by Roanoke artist Tricia Scott, Artemis XXV is bookended by two works of fiction. McCrumb, who lives in Roanoke County, contributed an excerpt from her 2003 Civil War novel "Ghost Riders," about a woman who plans to follow her husband by dressing as a man and joining the Confederate army.
The excerpt, which opens the issue, shares the narrator's thoughts as she prepares to follow through on this rash and daring plan. She reflects on the death of her baby and how it didn't seem to move her husband as deeply as it affected her. "So I just shut up my sorrow, and I thought, 'There ain't no percentage in being a woman.'"
The final short story, "Equality Day" by Blacksburg author Mindy Quigley, is a cautionary tale of science fiction, imagining a future in which "equality" has been achieved by eliminating all physiological differences in people. The story is the winner of the $100 Artemis Journal/Light Bringer Award, a competition for sci-fi stories with feminist themes that the journal co-sponsored with the Light Bringer Project (a California nonprofit) and the Hollywood chapter of the National Organization for Women.
Though she has published a series of mystery novels, Quigley hadn't tried her hand at science fiction before. "Although it's a small, personal story, the underlying themes are perhaps my reaction to the current political climate and my response to those who believe America should be a white, Christian country."
Artemis intends to donate 10 percent of the proceeds from sales of this issue to the Women's Resource Center of the New River Valley in Radford.
Artemis has been around for 40 years, but this issue doesn't commemorate an anniversary, as the Roanoke Valley-based literary journal had been dormant for more than a decade when Rogers and her crew of volunteers revived it in 2013.
Artemis began in 1977 as a publication of the long-defunct Women's Resource and Service Center, a project of Roanoke nonprofit Total Action Against Poverty, now Total Action for Progress. Rogers, a photographer originally from Texas, was the center's first director. In the beginning, Artemis only published work by women.
Rogers, 71, who lives in Floyd, said her love of books and the printed word drives her to keep Artemis going. "I feel as though this is my life's mission. I get so much joy out of putting this project together," she said. "It's my way of giving back to the universe … I see the benefits of creating community through art and the written word, and how it brings people together."
http://www.roanoke.com/arts_and_entertainment/arts/arts-extras-new-artemis-celebrates-women-in-the-arts/article_fc1ae115-f926-54c1-a068-1c3ea932697d.html
Artemis Literary Editor, Maurice Ferguson honored with mural in downtown Roanoke
http://www.roanoke.com/arts_and_entertainment/arts/wasena-avenue-mural-honors-buchanan-poet-maurice-ferguson/article_3aaa9b4a-cbf1-5635-982a-fb91b828861b.html
Editor, Jeri Rogers and Maurice Ferguson. Literary Editor interview with Book City
★ On the hunt for new voices with Artemis' Jeri Rogers and Maurice Ferguson
Rogers: The power of art
By Jeri Rogers, Founder & Editor or Artemis Journal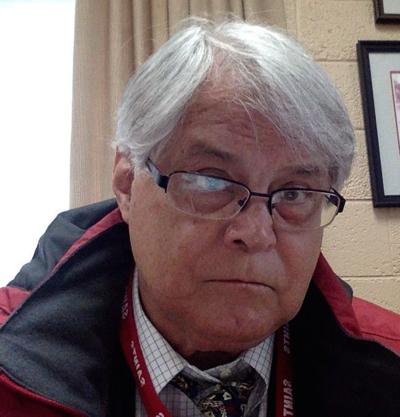 While most of us are distracted by the trendy and fashionable, what really sustains, enriches and heals us are the arts and their legacy. Artists and writers are our visual story tellers, creating bridges of understanding and healing.
I know this from a personal level. I was raised in southwest Texas. The art of Georgia O'Keefe, Monet, Ansel Adams and Picasso were my early artistic influences. "Earth laughs in flowers" by Ralph Waldo Emerson reminds us with his unique vision into the natural world. "Keep love in your heart. A life without it is like a sunless garden when the flowers are dead".
Through my own path of discovery, photography was my choice of medium and I used the camera to open up new doors of my awareness for personal growth. As an advocate for the healing power of art, I used art and writing in my approach to life and they were the philosophy behind creating writing workshops for the clients at the Women's Center in 1977 when I was director.
The origin of Artemis started there and was rooted in social activism at the Women's Center. As a counseling center for women facing problems ranging from physical abuse, housing, food stamp assistance, employment counseling and alcoholism, writing workshops were created to help our clients work through their problems.
At the center, I saw first-hand the healing power of the arts and journal writing through the workshops which enhanced the well-being of our clients. The poems, essays and art created hope and optimism that were needed to remind the women that not all is lost and there is still good in the world.
The earliest known and most celebrated journalist was Leonardo da Vinci. He was a remarkable genius who used art note booking or art journaling as a powerful tool to expand the mind and enhance creativity. Around 1508, Leonardo bound his manuscripts by folding and sewing a stack of paper down the center. His innovative process is shared by many writers, engineers and designers using this powerful tool to enhance thinking on paper and creativity.
Many artists have shown us their personal healing through their own expression. Frida Kahlo transcended her emotional and physical pain through her portrait painting. Henri Matisse found a second life through his art after his cancer diagnosis. Florence Nightingale, the modern nursing founder proclaimed "Variety of form and brilliancy of color in the object presented to patients are actual means of recovery." Many experts today believe that art in a patient's environment helps them to heal faster. According to scientific evidence, nature's images can reduce anxiety, pain and stress.
Our mission at Artemis is to promote and foster excellence in the arts and literature in the Blue Ridge Mountains and beyond. We believe that supporting the arts and literature enriches everyone's lives in our community.
This year's featured guest writer is Ron Smith, Poet Laureate of Virginia and guest artist is Roanoke Sculptor, Betty Branch. Continuing in our tradition, Artemis 2016 is presenting a number of first-time published poets and artists, along with many distinguished published contributors.
Ron Smith is currently the appointed poet Laureate of Virginia, the highest honor that can be bestowed upon a writer in our state. This recognition comes to him after many well-received publications. He is the author of "Running Again in Hollywood Cemetery," "Moon Road" and "Its Ghostly Workshop."
Betty Branch, our guest artist, nurtured Artemis Journal by previously serving on our Board of Directors and she has graced many of the past Artemis Journals with her art. Her sculptures can be found throughout the Roanoke Valley-in the downtown library, at the Taubman Museum of Art, and at Hollins University. Her work has been exhibited far beyond the Roanoke Valley, as well as in New York, and in the beautiful Brook Green Gardens of South Carolina.
Roanoke is fortunate to have a wonderful museum, the Taubman Museum of Art and the Arts Commission of Roanoke to promote and showcase the arts in our region. Both organizations are co-sponsoring the launch and publication of the 2016 Artemis Journal.
The launch celebration of the 23rd Artemis journal will be held at the museum on Friday, May 6 honoring our guest writer, Ron Smith and guest artist, Betty Branch. The reception begins at 6:30 p.m. with a wine and cheese reception followed by a Ron Smith's talk at 7 p.m. The event is free and open to the public and the Artemis Journals will be available for purchase.
Jeri Rogers interview with Chris Cooper
http://chrisricecooper.blogspot.com/2017/11/social-activist-photographer-and.html
Jane Goette, Associate Editor, essay in Roanoke Times
http://www.roanoke.com/opinion/commentary/goette-women-hld-up-half-the-sky/article_2106001e-6d75-57c8-b1c9-a1262c931b3d.html
Rogers: Artemis still celebrates 'season of women'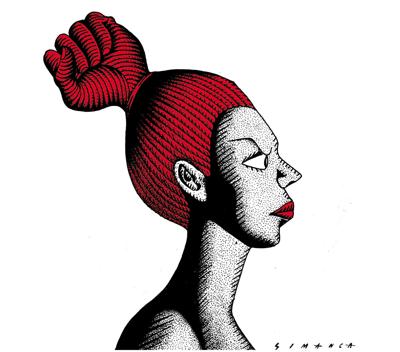 By Jeri Rogers, May 4, 2017
Rogers is editor and founder of Artemis Journal.
Our president has finally accomplished what he promised to do and has signed a law to trim federal aid to Planned Parenthood. This follows the historic Women's March earlier this year. President Trump has chosen to ignore millions of women and men who stand for the freedom of choice of reproductive rights for women. This type of attack on Planned Parenthood puts women at risk, especially those that are under-served in rural communities by making it harder for women to have wellness and health services.
I often wonder who are the women and men who voted for the president. Who are those voters who choose to believe that the status of women is safe, did not march or do not identify with our cause? The Women's March last January by millions ignited the recognition that women's rights are human rights. We are all better off; our families, our communities, our businesses, our education and our health thrive with equal rights. In the world scale, the United States ranks 45th for women's equality, behind Cuba, Philippines, Jamaica and Rwanda.
Yes, I marched in the Women's March in my hometown of Floyd along with millions of other women and men around our country and the world. I marched because I believe our equality as women is an illusion and in grave peril of disappearing with our current president. It is time to open our eyes to the fact that we women are not equal.
In 1976 I was director of a Women's Center at the Roanoke YWCA, which was co-sponsored by TAP (Total Action Against Poverty). Bristol Hardin, then the director of TAP, convinced me that my interest in art and social issues could be entwined. In order to entice me to take the job, TAP awarded a grant for me to do a photographic study of women along with opening the Women's Center. It was an offer I could not refuse and I set out to photograph women while operating the center. After one year, the photographs resulted in a one-woman show titled "Season of Women."
During this time, inspired by the talented women I met while photographing, I asked them to volunteer to teach writing workshops for the abused women clients at the center. Introducing writing as therapy I witnessed a remarkable healing transformation with the abused women. Finding their voice with writing assignments, I then decided to create a publication for the women showcasing their writing. For the first three years, 1976-1979, Artemis was a feminist journal and then enlarged its scope to include men, as contributors and board members.
Celebrating our 40th anniversary this year, Artemis still carries the torch for equality giving a voice to the artists and writers who share in these ideals of equality. Artemis, namesake of our journal and goddess of light, had the divine duty of illuminating the darkness. Often she is depicted carrying a candle or torch, lighting the way for others and leading them through territories yet uncharted. Known as the chaste Greek goddess associated with the moon and hunt, her connection with the natural world symbolized her own un-tamed spirit. She became the patron saint of women, childbirth, protector of wild animals, virgins and the powerless. And she became the patron goddess for our journal Artemis.
In 1976, with my young idealism, I believed it was the "Season of Women" and never thought 40 years later I would be expressing my worries and concerns over our fragile rights as women. So our conversation continues as women come face to face with the real possibilities of losing their health insurance, their freedom of control over their bodies and work-balance issues. Our equality as women is an illusion and the threats to our status are very real. So for those who do not believe in these dangers, I will continue to march and be vigilant for them. Perhaps this year of 2017 will actually be the "Season of Women."
The launch of Artemis 2017 will be held Friday at the Taubman Museum of Art featuring guest writer, Nikki Giovanni. For more information, see www.artemisjournal.org